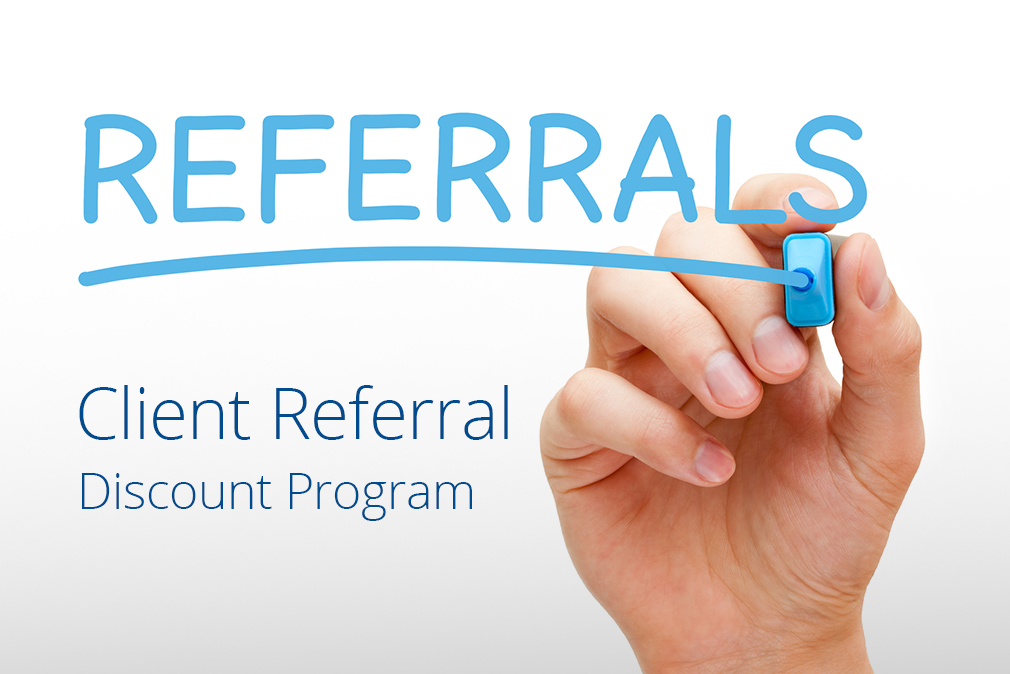 At ESPG we realize that no amount of advertising can match the impact of a personal recommendation from you to a friend,
family member or business associate.
In appreciation of your recommendations, you will receive a credit to your account for every new client you refer who retains services. This credit will be the lesser of : (a) 10% of your next fee, or (b) 10% of the initial fee generated by the referred client.
* This Discount Program is only vaild for Accounting and Tax Clients*
Have a Referral? Please fill Out the Below