Accounting & Taxation Services for Self-Employed & Other Individuals
Because we understand that taxes account for a large portion of an annual budget, ESPG offers a wide range of specialized accounting and taxation services to help non-incorporated business owners and individuals manage and minimize their taxes.  As a firm we are constantly on the lookout for new opportunities to achieve this taxation minimization goal.
For businesses and individuals, our services include:
Preparation of financial statements
Corporate tax returns for all Canadian provinces
Bookkeeping services, including preparation of GST/HST filing.
Payroll Services, including government remittances, T4 preparation, T4 summary & ROE preparation.
Computerization advice and training for a variety of accounting programs, including Simply Accounting, Quick books and Quicken.
Preparation of personal tax returns for individuals and non-incorporated businesses and professionals
In addition, we also offer the following services:
Tax consulting & planning
Tax compliance & filing
Estate and succession planning
Business compliance and filing
Business value enhancement
For further information on this section, we have linked these PDF documents which may be of interest.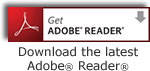 Information Request for Our Services