Accounting & Taxation Services for Private Companies
Everyone at ESPG acknowledges that private businesses has been the cornerstone of our firm in the past and foresee it continuing to be. Our clients are diverse businesses, organizations and individuals dedicated to creating value. We are focused on helping our clients set and achieve their objectives by providing financial reporting and innovative tax and business advisory services.
We offer a wide range of advisory services to small and medium Canadian businesses. In the past we have helped companies to automate their accounting needs, develop strategic plans to confront today's economic challenges, mediate problems that occur with third parties, and assist in securing loans and investments.
To bring clarity to your business, we offer the following:
Business startup advice and planning
Preparing financial plans and assisting our clients in obtaining bank financing
Advice on government programs for business
Retirement and estate planning
Preparation of strategic plans to small and medium size business
Preparation of R & D (Research & Development) tax credits for Canadian corporations
Scientific R & D (Research & Development) application preparation
To focus on your business, in addition to preparing financial statements and individual tax returns & assistance, we offer the following:
Business incorporation advice and assistance
Preparation of business plans
Accounting Services
Financial statement preparation
Tax return preparation and filing
HST/GST return preparation
Corporation minute book preparation
Bookkeeping and payroll services
Business Value Enhancement
At ESPG we help you grow your business by providing you with business building blocks and ideas to achieve financial independence and peace of mind.
For further information on this section, we have linked PDF documents below which may be of interest.
Year-End Tax Planning Benefits Of Incorporation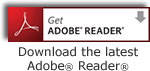 Information Request for Our Services